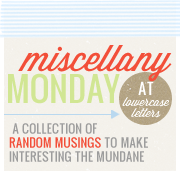 For the first time
ever
the hubs and I stayed up and watched the Super Bowl. We originally turned the TV on to see the Obama interview - very disappointing. But we got hooked with the pre-game show (and nearly ordered some Pizza Hut dippers! Was I the only one who was suddenly super-hungry for Pizza? They played those commercials probably every five minutes! Seriously. Hard. To. Resist.) The hubs is not a sports fan in the least. He doesn't watch any sport of any kind but he really enjoyed last night's game! It was fun to stay up with him and listen to him cheer. I was editing photos and sort of half-watching the game, which is no way to watch a football game, but I had just about no idea what was going on most of the time and I had a
ton
of photos to edit.
My favorite part of the Super Bowl was actually the commercials, especially the commercials for upcoming movies. Like have you heard about
Cowboys vs. Aliens
? Stupid name, I know - but it is directed by the same people who brought us Iron Man and has an awesome cast. The hubs and I are such suckers for anything with Olivia Wilde (we fell in love with her as 13 on House and have seen just about everything she's been in since then) I loved all of the
Doritos commercials
,
this Pepsi Max commercial
and this Volkswagon commercial is simply adorable!
Another blog to put into your reader:
Kitchen Generation
. If you haven't heard about it already, you have
got
to take a moment to to stop by their site. It's a new group-blog about all things food. It's one of the most enjoyable reads in this genre and the site is beautiful.
This weekend while I was reading the latest post on Kitchen Generation I cam across an artist I hadn't heard of before - her name is
Adele
. I heard one of her new songs in one of the movie trailers last night.
You can see the music video here
- it's a powerful and beautiful song.
New Baby Update: I have started feeling the new baby move every day now, sometimes several times a day! Even though this is my fifth baby it is still a miracle to feel this new little one moving around inside me. I just can't get over how amazing it is to have this precious little life growing inside me. The weird thing is though that this whole pregnancy feels totally surreal. Like - hello, I'm pregnant. We're going to have a BABY. It is hard for me to even imagine what life will be like after that.
I'm 17 weeks pregnant now and just about ready to start wearing pregnancy clothes. We were at the mall yesterday and I stopped into Motherhood Maternity - I remembered maternity clothes being expensive but it looks like I'm going to have to drop at least $40 for a pair of jeans. I'm used to buying jeans at the consignment store for under $10 so I did a little bit of jaw dropping while I was there. (I visited a couple online shops and it looks like I can get a good deal on maternity jeans at OldNavy.com) I also noticed that almost all of their jeans have those huge over-the-belly stretchy panels. I am more of a fan of the belly-band. What about you? Band or panel? Which do you prefer?